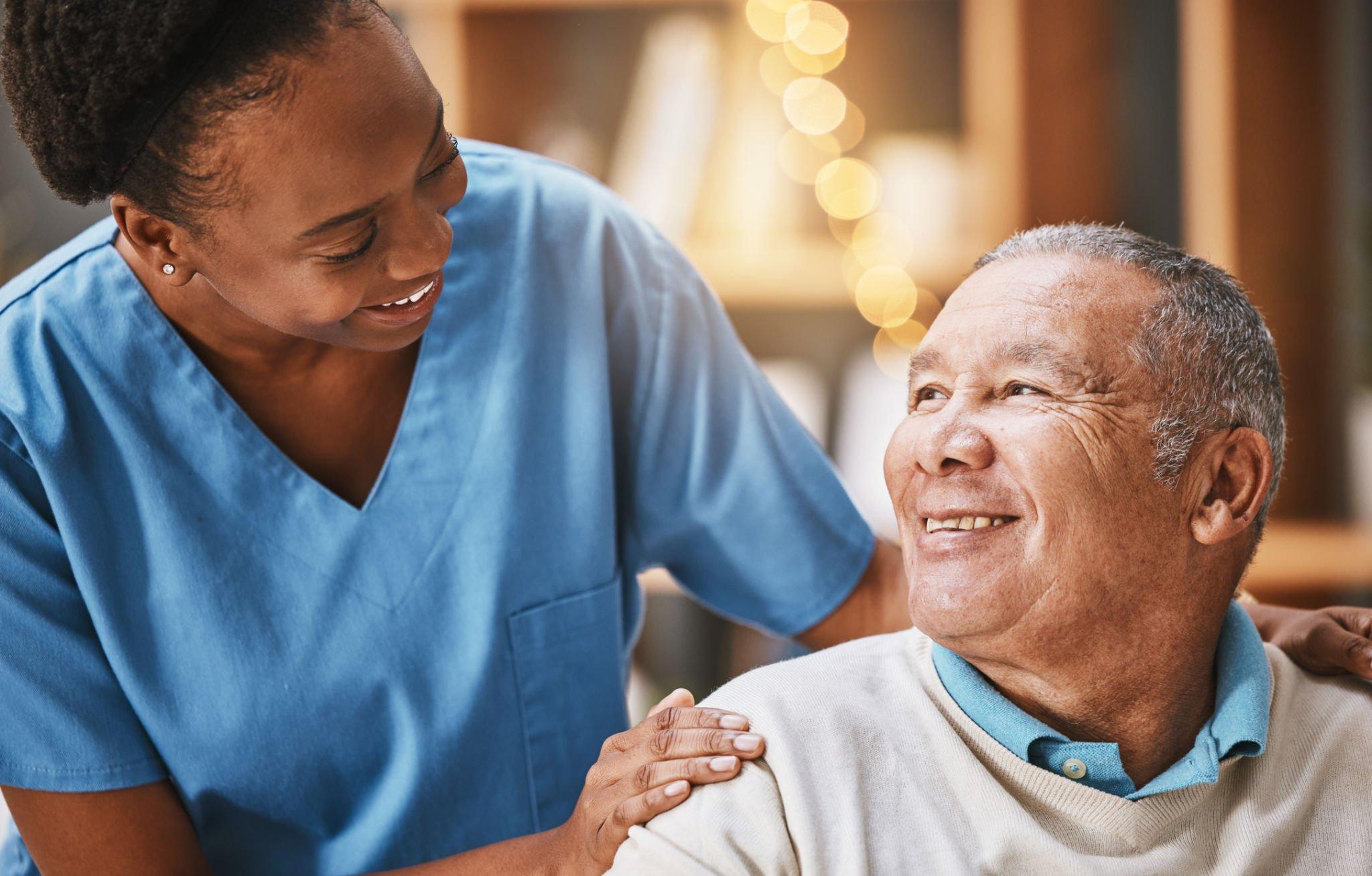 At ELITE CARE AND STAFFING, INC. we care for your family members as if they were our own. We know how critical it is for the right care provider to serve from both nursing credentials and personality perspectives. We have set out to distinguish ourselves from other agencies through the quality of our people, the due diligence of our up-front screening and interviewing process, our flexibility in service and pricing, training of our care providers, and the experience of our management personnel.
We provide companionship, friendship, socialization & supervision. As well as, monitoring clients' safety, comfort, and welfare by contacting them by phone or making home visits(s).
Assisting with grooming needs such as hair care, shaving, cleaning teeth, and routine nail care
Supervising or assisting with tub baths, showers, sponge baths, and bed baths
Providing routine skin care such as applying lotion to the skin
Assisting with dressing and undressing
Assisting with mobilization activities including turning, transferring, exercising, and walking
Assisting with toilet and/or commode needs
Assisting with eating or feeding
Assisting with self-administered medications by reminding client to take them at the prescribed time(s)
Monitoring vital signs such as blood pressure, pulse, and respiration
Providing respite and palliative care, Homemaking Services
Activities of daily living
Nursing Services (RNs and LPNs)
All Skilled Professionals
Home is the Preferred Location of Personal Care, Simply call us to learn about our flexible menu of programs and we will customize a service to meet your individual needs. Our professionally trained staff is there for you during this very stressful and confusing time. Home is still the preferred choice of many elderly seniors today. Our goal is to make this transition for you, your family, and the care recipient as seamless as possible.
Medicare and Medicaid, as well as many HMOs and private insurances, cover the costs for our skilled health care services. Private pay arrangements may be made
ELITE CARE AND STAFFING, INC. provides services seven days a week, including holidays.
Non Discrimination Policy
Elite Care and Staffing services do not discriminate against any person on the basis of race, color, national origin, sex, sexual orientation, disability, age, religion, ancestry, or any other legally protected category, in admission, treatment, or participation in its programs, service, and activities, or in employment.

Call +1-484-452-6408
Subscribe to our Newsletter